First Published: September 24, 2007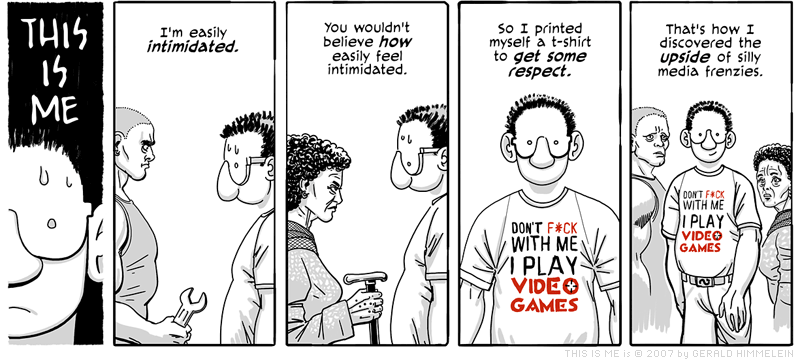 This site
Easily Intimidated
This t-shirt design cries out to be made real.
But would anybody be interested in that? Send me an e-mail at <me AT thisisme-comic DOT com>
Drawing Notes
Things which keep me guessing and second-guessing: Whether an ancillary character I didn't do any preliminary designs for will still be recognizable when I draw him/her the second time from a different angle.
The look of the cane is actually based on one I had to walk with a year ago. Long story.
"This Is Me" is © 2007-2013 by Gerald Himmelein