First Published: May 14, 2008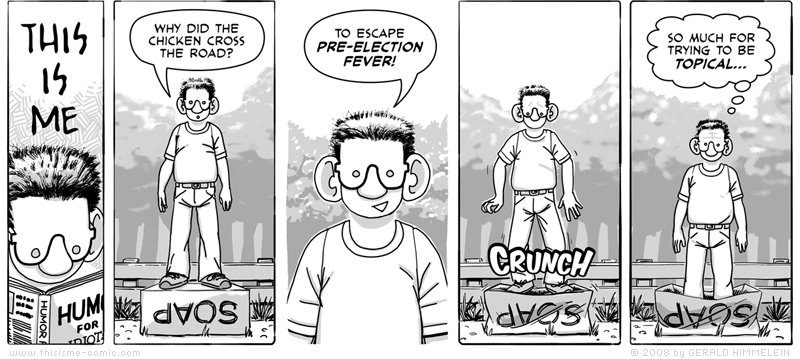 This site
The Message, Part 2
Even the old stand-bys fail me.
This is part 2 in a series. Here's part 1.
Drawing Notes
Still trying to get the hang of drawing trees. I think it's gradually getting less painful to watch.
I like the effect of doing them only in grayscale, but I think I should go back to line work the next time.
"This Is Me" is © 2007-2013 by Gerald Himmelein