First Published: July 3, 2008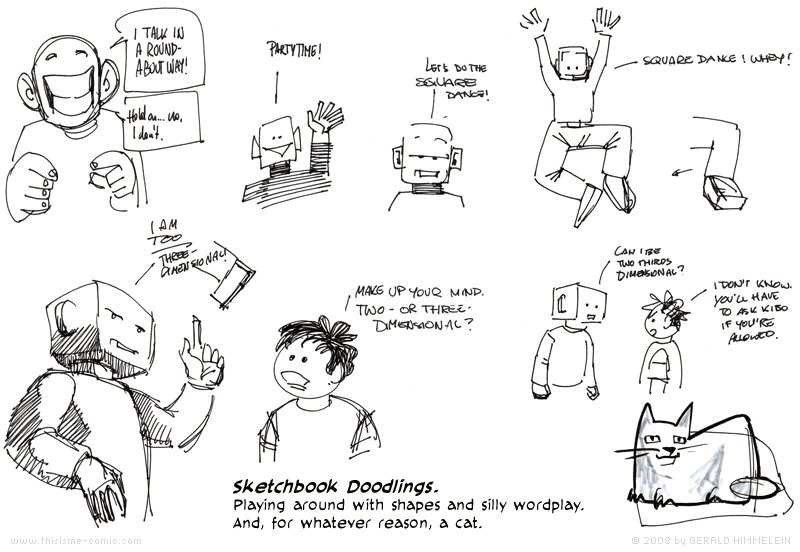 This site
Sketch Time 4
Just doodling around, really, exploring shapes and free-associating ideas to go along with the forms.
James "Kibo" Parry is something of an Usenet celebrity. One of his patently weird statements was "You're allowed!"
Drawing Notes
All the sketches were drawn with a Koh-i-Noor Nexus pen. Of course, they don't make them anymore.
How did a smiling cat end up on that page? Honestly, I haven't got the faintest idea. I guess I drew a shape and then decided it could be a cat. That possibly explains the camel hump.
"This Is Me" is © 2007-2013 by Gerald Himmelein