First Published: October 6, 2008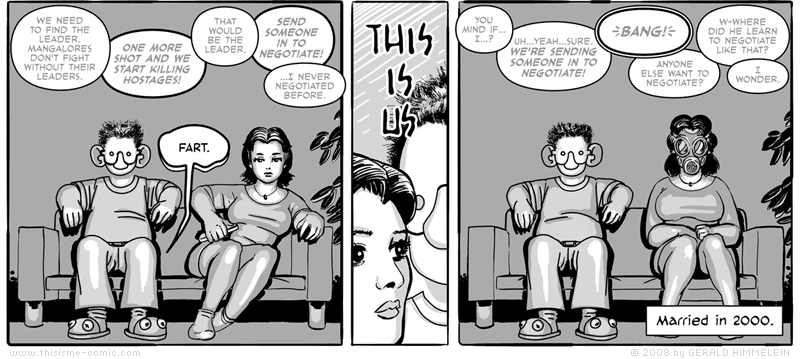 This site
Anniversaries, Part 2
This strip was supposed to run on another wedding anniversary. Yet another scheduling attempt which fell on its face.
Previous failed chances at synchronicity: Overly sensitive; Anniversaries, Part 1.
Drawing Notes
I think I'm getting the hang of single-source lighting. And in all likelyhood, this was the last time I needed that skill, ever.
(The gasmask's something she bought at some designer clothing store, I bet.)
"This Is Me" is © 2007-2013 by Gerald Himmelein