First Published: October 27, 2008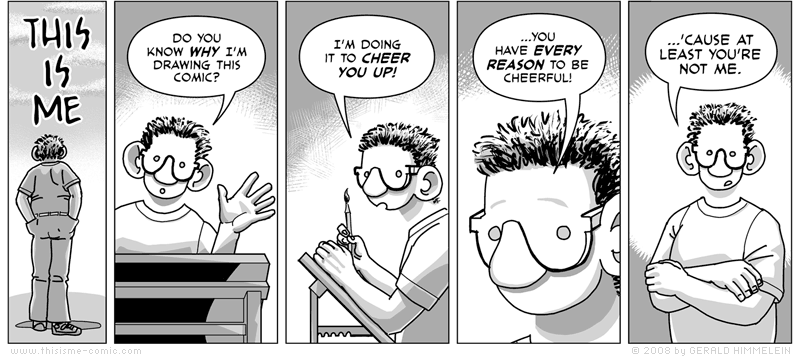 This site
Raison d'être
So, what keeps me going ?
Here's a nice cop-out of an answer.
Drawing Notes
The frontispiece drawing actually alludes to a moderately iconic photograph of The Man in Black.
I figured that if I was going to be a pompous ass, I might as well go all the way.
"This Is Me" is © 2007-2013 by Gerald Himmelein