First Published: February 27, 2009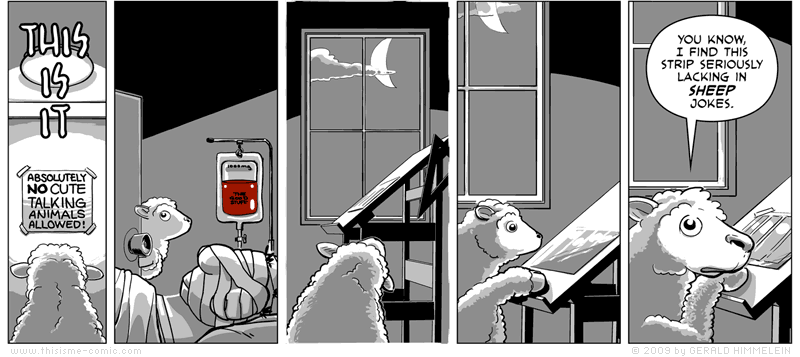 This site
The Outcast Returns
Like a ball of fluff in the night.
(The sheep – or rather, a sheep – appeared previously in this strip.)
Drawing Notes
Geez. A lot of sweat went into this one.
My sketchbooks are full of different kinds of sheep designs. This animal has gone through more iterations than any other character in this comic.
"This Is Me" is © 2007-2013 by Gerald Himmelein