First Published: June 8, 2009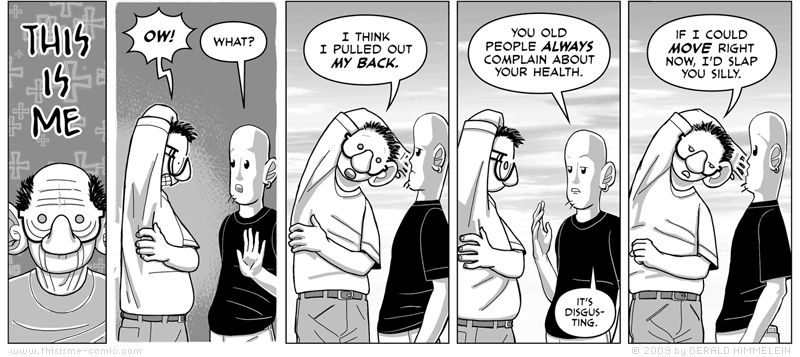 This site
Compassion, Part 1
Beansprout proves himself to be a master of tactfulness.
Inspired by actual events.
Drawing Notes
This strip almost went wrong. I had to redraw the first panel once I realized I had chosen precisely the wrong angle to show my character's plight.
You may note that Beansprout's evolving look is now being complemented by an earring. He's possibly following the joke about women preferring men wearing an earring because it indicates (a) this man can handle pain and (b) he knows where to buy jewelry.
"This Is Me" is © 2007-2013 by Gerald Himmelein