First Published: July 29, 2009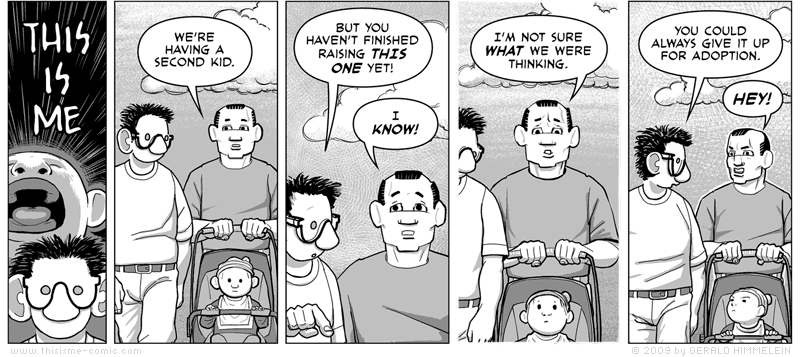 This site
Back For Seconds
This strip, just like the previous one, also condenses an actual conversation.
In spite of all this, we're still on speaking terms.
Drawing Notes
I was going to do some research on baby carriages, then I decided I'd make up my own design.
As it turns out, you can only see the upper part any way. Trust me, the construction of the undercarrige was rock solid. That kid is safe, you wouldn't believe how safe it is.
"This Is Me" is © 2007-2013 by Gerald Himmelein