First Published: August 19, 2009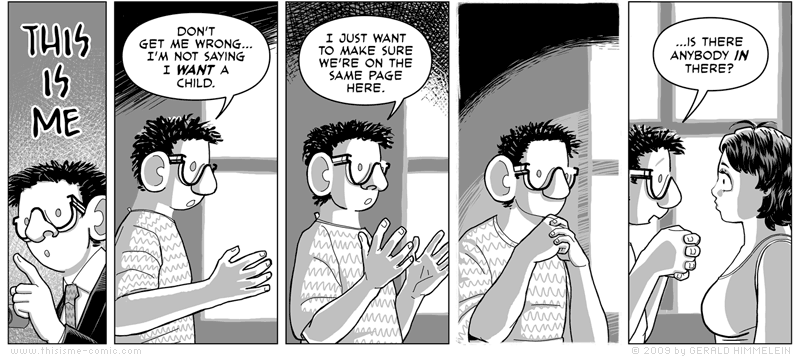 This site
An Unexected Topic, Part 2
When your mouth awakens before your brain – and more important still: your common sense – you've got trouble coming.
This is part two of three (here's part one).
Drawing Notes
The frontispiece image mirrors a somewhat famous politician's pose.
Also, I finally got close enough to my main characters to be able to do a bit of fanciful rendering. Drawing the wife's uncombed hair was particularly fun.
"This Is Me" is © 2007-2013 by Gerald Himmelein