First Published: December 3, 2009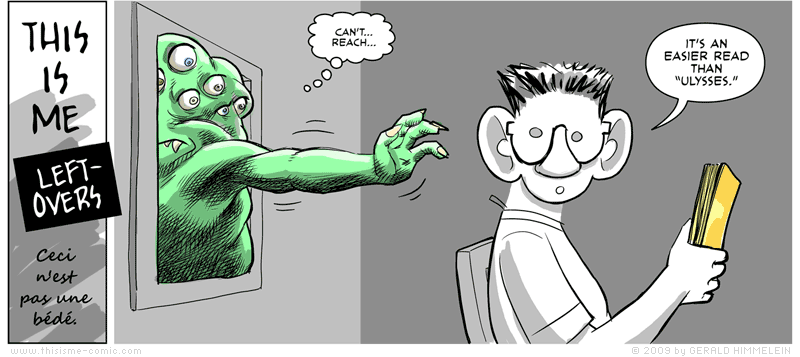 This site
Leftovers, Part 1
If this is your first time on this site, this panel is a lousy introduction to it.
The thing stuck in the window is a reference to this. The "easy read" is a reference to this strip and that strip.
The strip is still over, btw.
Drawing Notes
This is just a quick thing I threw together to justify a longuish site news update.
It was fun to draw, especially without following the regular constraints of the strip.
"This Is Me" is © 2007-2013 by Gerald Himmelein