First Published: June 25, 2007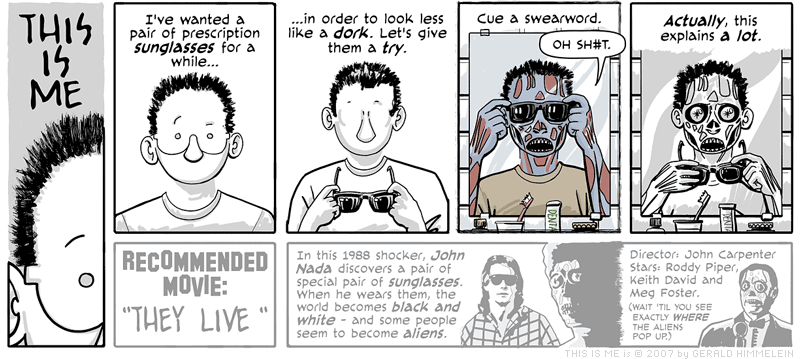 This site
Shades Of Truth
So, is this a movie recommendation disguised as a comic or is it just a sign that I have watched too many movies? As you can plainly see, the strip is still trying to find its footing.
"They Live" is certainly a classic of the paranoid scifi genre and, while by no means perfect, possibly one of Carpenter's most enjoyable movies.
And yes, I think it would explain a lot if I suddenly discovered myself to be an alien from outer space.
Drawing Notes
The movie images on the bottom are based on still images from the DVD. That was fun to draw.
Relevant Links
More about They Live:
"This Is Me" is © 2007-2013 by Gerald Himmelein