First Published: July 11, 2007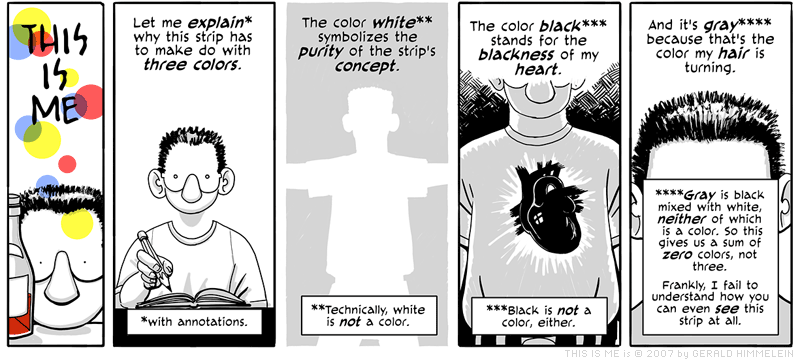 This site
Color Theory, Part 1
Ah, meta-humor.
Let it be known that I prefer to drink red wine when I am not at risk of deep embarrassment in front of others. When I'm drunk, I get... talkative, if not verbose.
(Note, September 17, 2007: A later strip develops this idea further.)
Drawing Notes
I researched the shape and position of the human heart for half an hour before drawing the third panel. Only when I'd finished drawing it with all its ventricles and details did I realize that I would have to paint the whole thing black.
The first person who saw the result asked me what the four white squares were supposed to be. I wept. Getting the primary color bubbles to look that way was fun, too.
"This Is Me" is © 2007-2013 by Gerald Himmelein