First Published: September 17, 2007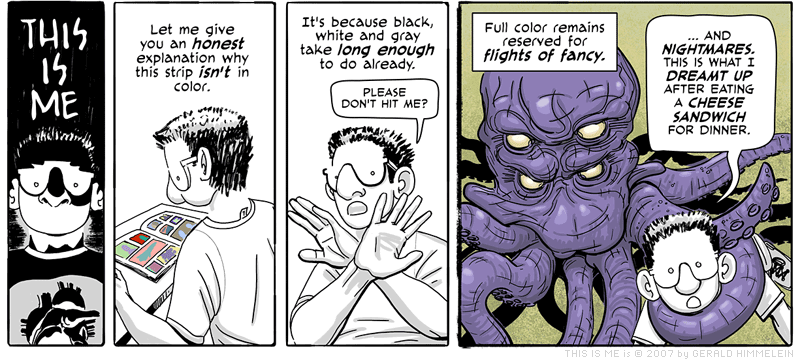 This site
Color Theory, Part 2
Did you miss part one? Can't blame you, since this strip continues a month-old thought.
Points to anybody who catches the Winsor McCay reference.
Drawing Notes
The first panel is a reference to the previous strip about color theory.
The last panel was both a lot of fun and a bit of a pain to draw. I thought a four-eyed Cthulhu would be apropos (Cheap joke, sorry).
Relevant Links
More about Cthulhu:
More about Winsor McCay's "Dreams of a Rarebit Fiend" (a.k.a. "Dreams of the Rarebit Fiend" and even "Dream of a Rarebit Fiend"):
"This Is Me" is © 2007-2013 by Gerald Himmelein