First Published: February 25, 2008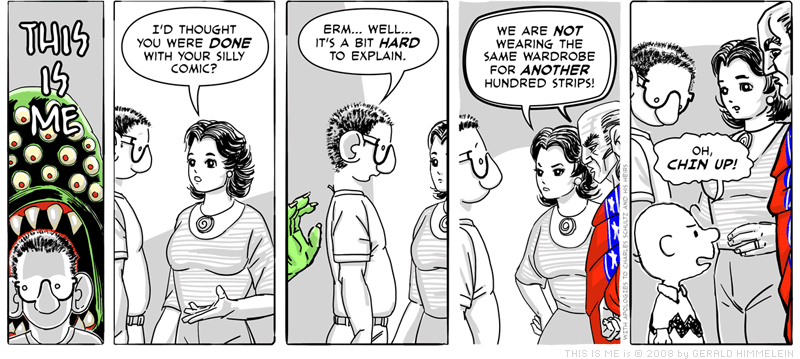 This site
Not Done Yet After All
First the readers revolt... now the cast is getting restless. It's not easy getting the wheels spinning again.
If you missed a month... the strip "ended" on February 6th, 2008.
Drawing Notes
Originally, Charlie Brown was to be drawn in color. I decided against it because in my mind's eye, he looks more "natural" in black and white.
That's because I grew up with the strip, not with the merchandising.
"This Is Me" is © 2007-2013 by Gerald Himmelein