First Published: February 6, 2008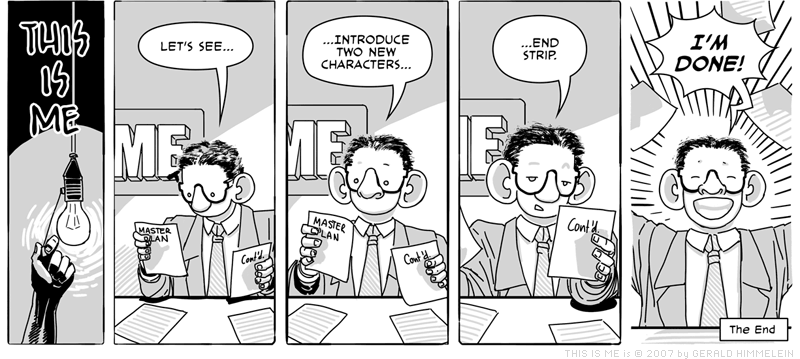 This site
The Announcement, Part 3
Lights out – we're done here!
This development was announced in a previous strip and a site news item.
Drawing Notes
This is strip 99. Whew!
I started this comic in June 2007, while recovering from a nasty cold. Frankly, I never expected it to last as long as it did.
The "ME TV" Logo in the background can be seen better in the previous ME TV strips.
"This Is Me" is © 2007-2013 by Gerald Himmelein