First Published: November 3, 2008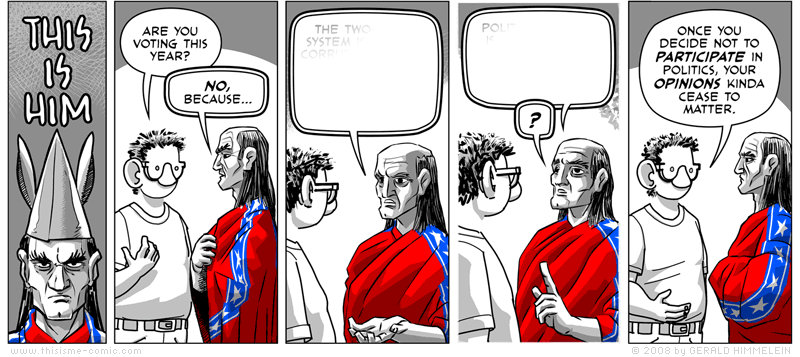 This site
On Politics, Part 3
There's no better way to swiftly erode time-tested friendships than to engage in a discussion on politics.
Previous installments, from months ago: Part 1, Part 2.
Drawing Notes
I actually summarized Andrew's arguments against voting in the word balloons and then faded them out. It felt odd.
You might notice that Andrew looks more angular. I'm trying to go back to the roots, as it were.
"This Is Me" is © 2007-2013 by Gerald Himmelein