First Published: June 9, 2008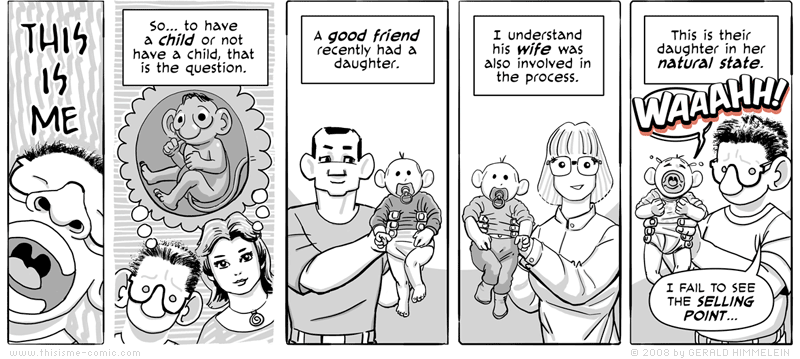 This site
The Child Question, Part 1
Revising an old topic: To procreate or to stay childless?
I'm still struggling with the issue.
Drawing Notes
Eagle-eyed readers will realize they've seen the first panel before – or rather something pretty darn close. I felt it was apropos.
I originally wanted to trace the previous drawing. Upon closer inspection, I found the plan to be unworkable. To my own surprise, my drawing style has changed too much in the last nine months. So I had to redo the whole thing from scratch.
"This Is Me" is © 2007-2013 by Gerald Himmelein