First Published: August 27, 2008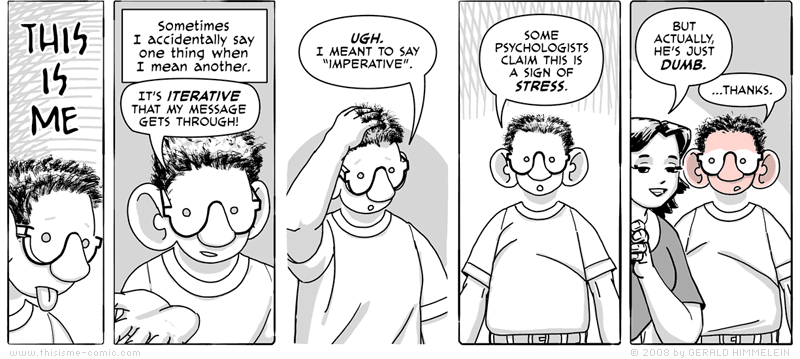 This site
Words Fail Me
The wife tells it like it is.
"Sometimes" I am prone to obsessing over little things. But when the wrong words come out of my mouth, it's always terrifying.
Drawing Notes
Due to a scheduling oversight, this is the second strip in a row with me blushing. Don't read too much into it.
In the preliminary sketch, panel two saw me hitting myself on the head with my fist. Sometime between then and the actual realization of the strip, I saw somebody do that on the street. I'm not going to do that ever again.
Relevant Links
Related Links
"This Is Me" is © 2007-2013 by Gerald Himmelein